The Path to Publication Group, Inc. is a 501 (c) 3 nonprofit private foundation dedicated to the advancement of literacy.
All purchases are tax deductible

These titles are published to assist in our advancement of adult literacy campaign:

Trella's Gift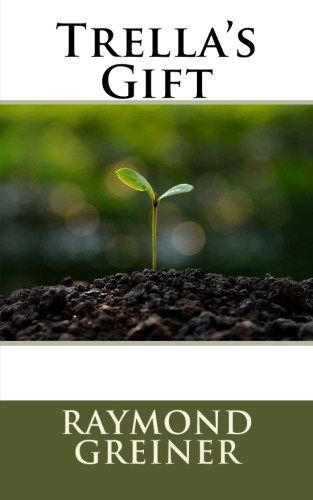 $ 9.95 USD
Humanity's timeline reveals infinite cycles ushering a dubious future. Present day social contraction stimulates my desire to document hypothesized reasons for ubiquitous social decay.
My name is Jerrod James; I am forty-five years old and live in New York City, which has become economically and socially disoriented resulting in chaos. The United States foundered from a series of errors. Present conditions occurred from combined corruption, fiscal greed and lack of foresight. Government proved hindrance as it conformed, reflected and enhanced activities responsible for this entangled socioeconomic failure.
The Exploding Elephant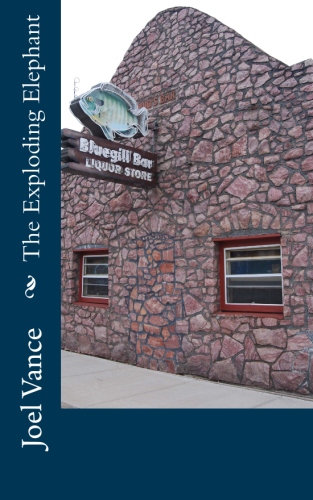 $ 11.95 USD
You won't find Birch Lake on a Wisconsin road map, but after you finish this book you'll want to go there. Maybe stop in at Aunt Flo's diner for a cheeseburger and then up Main Street (you can see where they repaired the hole left by the exploding elephant) to the Bluegill Bar for a cold Bruenig's Lager. The grumpy looking little guy on the last bar stool might be Uncle Al. You could ask if he'll guide you on a fishing trip but if you aren't nice to him, he'll probably tell you to go to hell. You could go down below the dam and cast around the wreckage of the quarter million dollar pickup truck. There's not much to do in this north woods Shangri La and most of the people are really nice. Avoid Ethel Warburton–she's a bitch.
Birch Lake is set in the state of Wisconsin – but it really exists in the state of mind.
Joel Vance has lived in this sun lit little town for decades. Come along with Bobby, his alter ego, and find out what goes on behind the scenes (and often right in front of them).
Porch Stories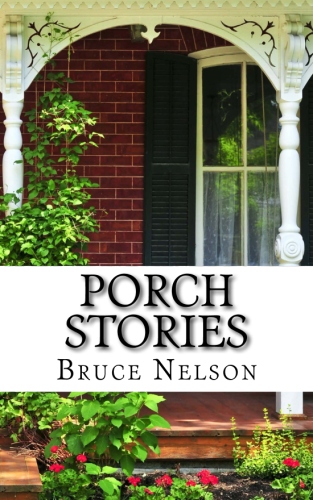 $ 9.95 USD
Bruce Nelson grew up in a small black community where he pitched watermelons, picked cotton, swam in the neighborhood canals, and attended the segregated Booker T. Washington School, in Mesa, AZ. The neighborhood was known as North Town. In 1994 Bruce stumbled into Beyond Baroque Literary Arts Center located in Venice Beach, California. The eclectic atmosphere nudged him into attending their weekly writing workshops and performances. He was always eager to share his poetry and short stories with classes. So, when Nelson secured the position as Artistic Director for Saban Free Clinic's Project ABLE (An educational theater troupe) he was primed to write one-act plays. During his six years as Artistic Director he received three LA Cultural Affairs grants to write a series of one act plays that were performed in Los Angeles County for adolescents in alternative schools, youth hostels, prisons, homeless shelters, middle schools, high schools, and youth conferences. His one act play Anansi and the Sky God was accepted into the Play Lab at Last Frontier Theater Conference in Valdez, Alaska. Porch Short Stories is Bruce Nelson's first book
A Hinterland Narrative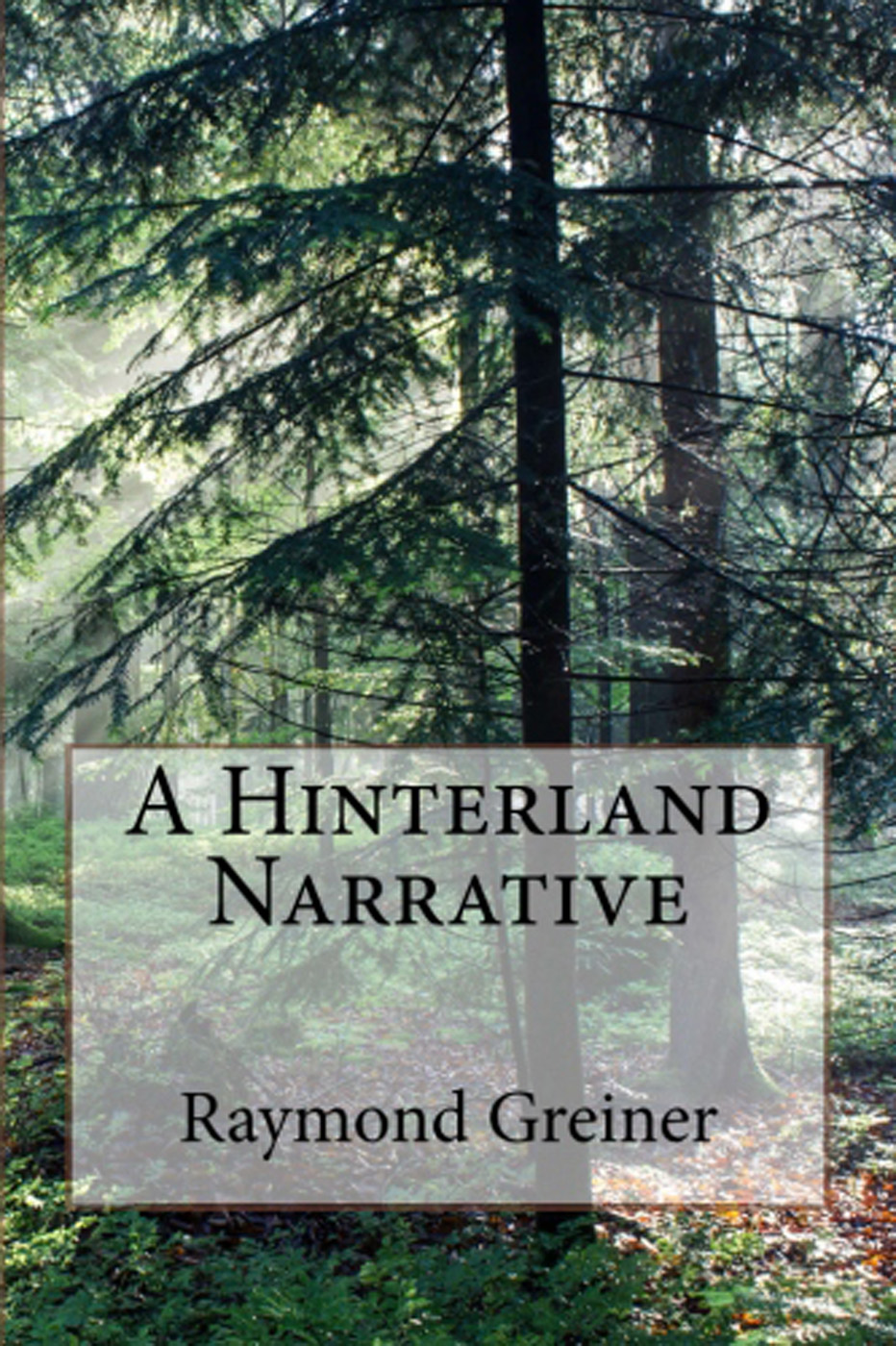 $ 11.95 USD
Literature affects our world in many ways, historically dating far back in human history. Before the written word, an assigned orator told stories and ancient cave drawing depicted narratives using figures and symbols. The stories and essays presented in this book represent my personal cave wall and my symbols and figures are letters forming words. Readers will create their own mental images. It's the beauty of the written word—writers create, readers clarify the creation.

Queenie; a Novella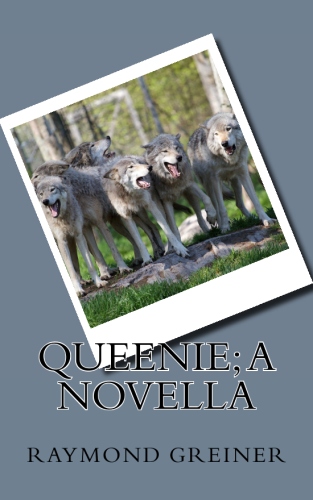 $ 9.95 USD
Queenie is one of six rescued wolves. "Walking slowly to the den, dug out under a large boulder, I crawled in using my flashlight. There they were, six of them, staring at me. They did not seem frightened but whined a little. I picked each one up and looked them over one at a time and they seemed in pretty good shape, staring intently at me with their penetrating eyes.
This was such an amazing experience. It's likely the bounty hunters poisoned their parents and siblings, and these were the survivors. I was their savior. I have never felt such instant bonding, overwhelmed with desire to make a life for these beautiful critters of the wilderness.
Millie and Ami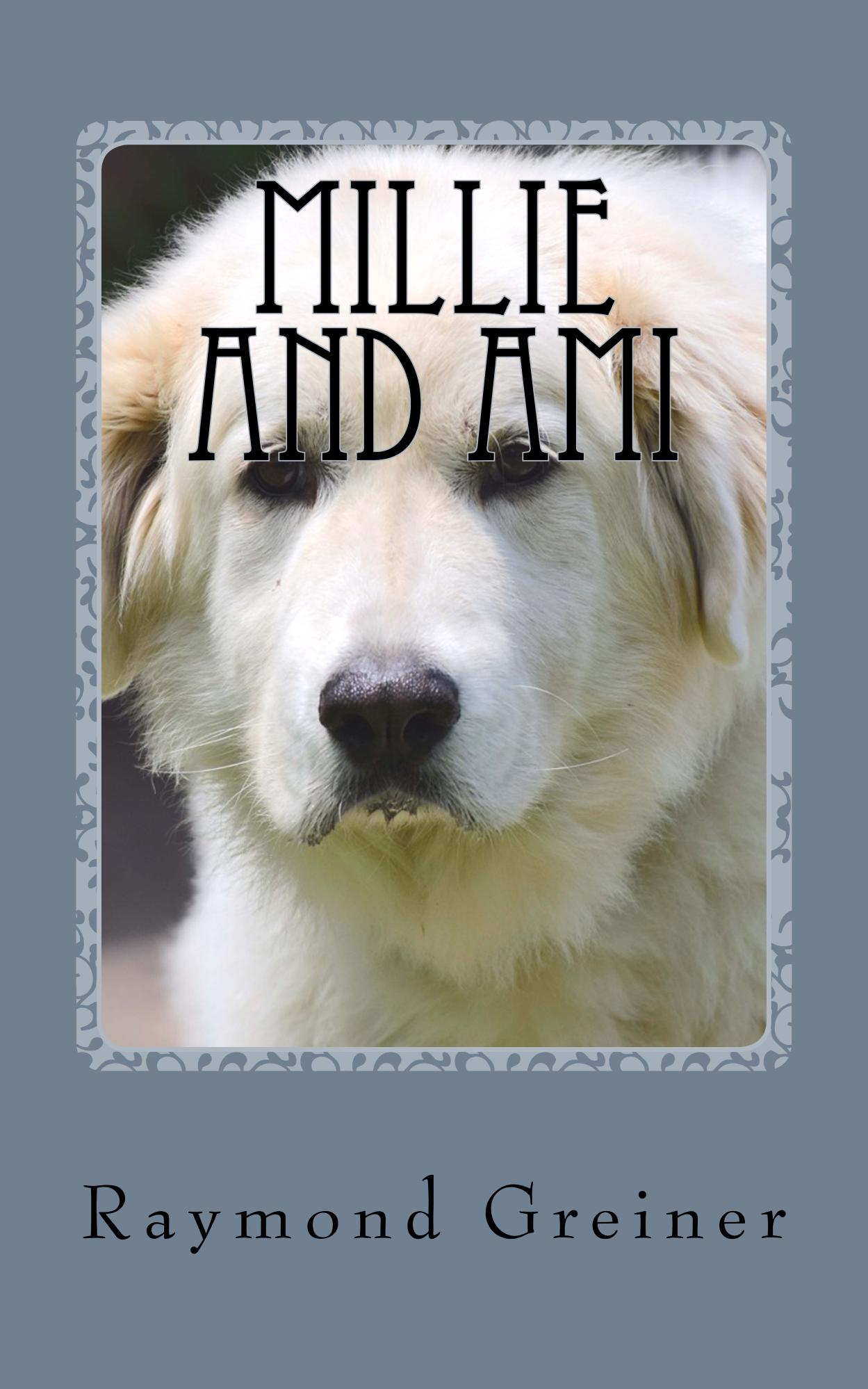 $ 9.95 USD
The story of Millie and Ami reveals how a young girl entrapped in dreadful hopelessness discovers fulfillment through unforeseeable circumstances. Millie was plagued with hampering physical birth defects, which caused social rejection during formative years. Her birth parents were dysfunctional alcoholics and added no positive dimensions to Millie's life. Millie displayed uncanny instincts to transcend social barriers. Fateful events combined with Millie's resilience opened unperceived opportunities. Millie's adoptive parents foisted the power of profound love lifting Millie to a living standard, which she was unaware existed. Her love bond with her adoptive parents created an atmosphere leading to serendipitous events including the precious gift of her beloved Ami. Millie's journey exposed a myriad of challenging circumstances testing her physically and psychologically.